From Backyard Designs & Creative Swimming Pool Ideas to Comprehensive Pool Mastery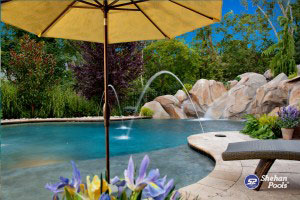 Since our inception, Shehan has been leading the pack when it comes to every aspect of backyard ideas, pool layouts, and swimming pool ideas. From installing tricky backyard pools and designing elaborate water palaces, our plans are precise and our word is our bond.
Bring Backyard Ideas to life with Artistic Flair
Anyone can dig a hole and fill it with water but that does not make it a swimming pool. You want craftsmanship, professional advice, and open communication throughout. Instead of the old adage 'measure twice, cut once', we listen twice and sculpt once.
We have been the leaders in pool layout and design for decades.
We're not designers: we are pool artists, drawing inspiration from the dynamic and natural world around us. From swimming pools with vanishing edges to the very first proprietary property, we did it first.
We have been at this for so long that we dare say, anything you can dream up, we can make. We employ only the most trusted applications, technology and procedures to transform your backyard ideas into a dream pool. From hotels to your neighbor next door, a Shehan original speaks volumes.
Shelf Life: When we build backyard pools they stand the test of time.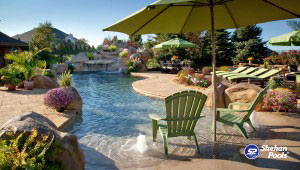 Commercial and residential backyard pools require experts who are passionate, knowledgeable, and committed to seeing your vision come to life. We sit down with you and work out a step-by-step action plan to realize your objectives.
Snap your pool designs and backyard ideas into vivid reality, today!
If you're ready to break ground for a residential or commercial pool in the Kentucky, Ohio, Indiana and West Virginia areas, call us today!
Reach out today to learn more:
KY (859) 371-9193    OH (513) 561-9323