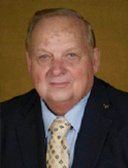 Bill Shehan, Sr.
President / CBP
Bill Sr. was born and bred on a small farm in Bardstown. He graduated from Eastern Kentucky University with a degree in education and spent 8 years as a passionate teacher and coach, before founding Shehan Pools in 1972. He grew the business from a small swimming pool company to a dynamic global concern with projects on three continents. Although partially retired, Bill is still involved with the management of the company and a proud volunteer and contributor at Kicks for Kids. When he is not fishing at the family cabin at Lake Cumberland, you will see him behind the wheel of his immaculate 1929 Ford Model T, grandchildren at his side.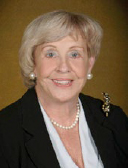 Faye Shehan
Vice-President
Faye Shehan was born in Albany, Kentucky, where she won the title of Miss Clinton County. She also attended Eastern Kentucky University, where she met her future husband. After obtaining a degree in education, she married Bill Sr. shortly after. Faye taught Cosmetology for 28, years during which time she opened the first Shehan Pool supply company. When she is not volunteering at Kicks for Kids and Redwood (a home for children with special needs), she serves as Kentucky's Vice President of Retired Teachers and struts her stuff as a rather formidable real estate investor.
This year, 2013, marks Faye and Bill Shehan's 50th wedding anniversary.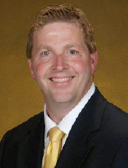 Robert Shehan
Executive Vice President
Bob was raised in Boone County and graduated from the University of Kentucky with a degree in education. He assumed leadership of the company in 2004 and today leads all aspects from marketing and construction management, to customer service, support and retail operations. He is the proud father of four boys, serves as a director for Kicks for Kids Charity and plays an active role in the APSP association. When he is not picking up awards on behalf of the "family", you will find him on the velvety greens of a golf course practicing the mythical No-Backswing Swing.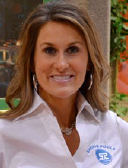 Sara
Director – Lifestyle and Outdoor Living
Sara was born in Arkansas and raised in Kentucky. Married since 1999, she is devoted to her husband and four children. Sara also teaches children's choir at her local church and enjoys interior design in her spare time. Sara joined the team in 1997 working on concept designs and color renderings. Today, Sara leads the Lifestyle and Outdoor Living division for the company, utilizing her distinctive flair for simple creative elegance.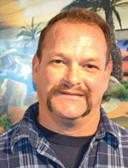 Walter
Director of On-site Construction
"Wild" Walter is an avid hunter, passionate outdoorsman and seasoned craftsman, responsible for many of the company's prestigious awards. He brings a strong understanding of quality on-site construction management to the company and enabled Shehan Luxury Pools to offer three new innovative types of pool construction. Walters father, J.B., led the construction crews building gunite swimming pools for over 40 years until his passing a few years ago. Walter lives in rural Grant County with son and daughter.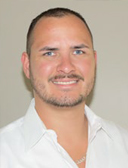 Tony
Director of Service and Support
Tony is the latest addition to Shehan Luxury Pools and brings with him an unrivalled understanding of customer service and technical know-how. He is the quintessential go-to guy when it comes to solving challenges and passionate about prompt and efficient customer service. His seasoned interpersonal skills, positive outlook and in-depth understanding of every step of the construction process has made him a star and a valued asset to the company.